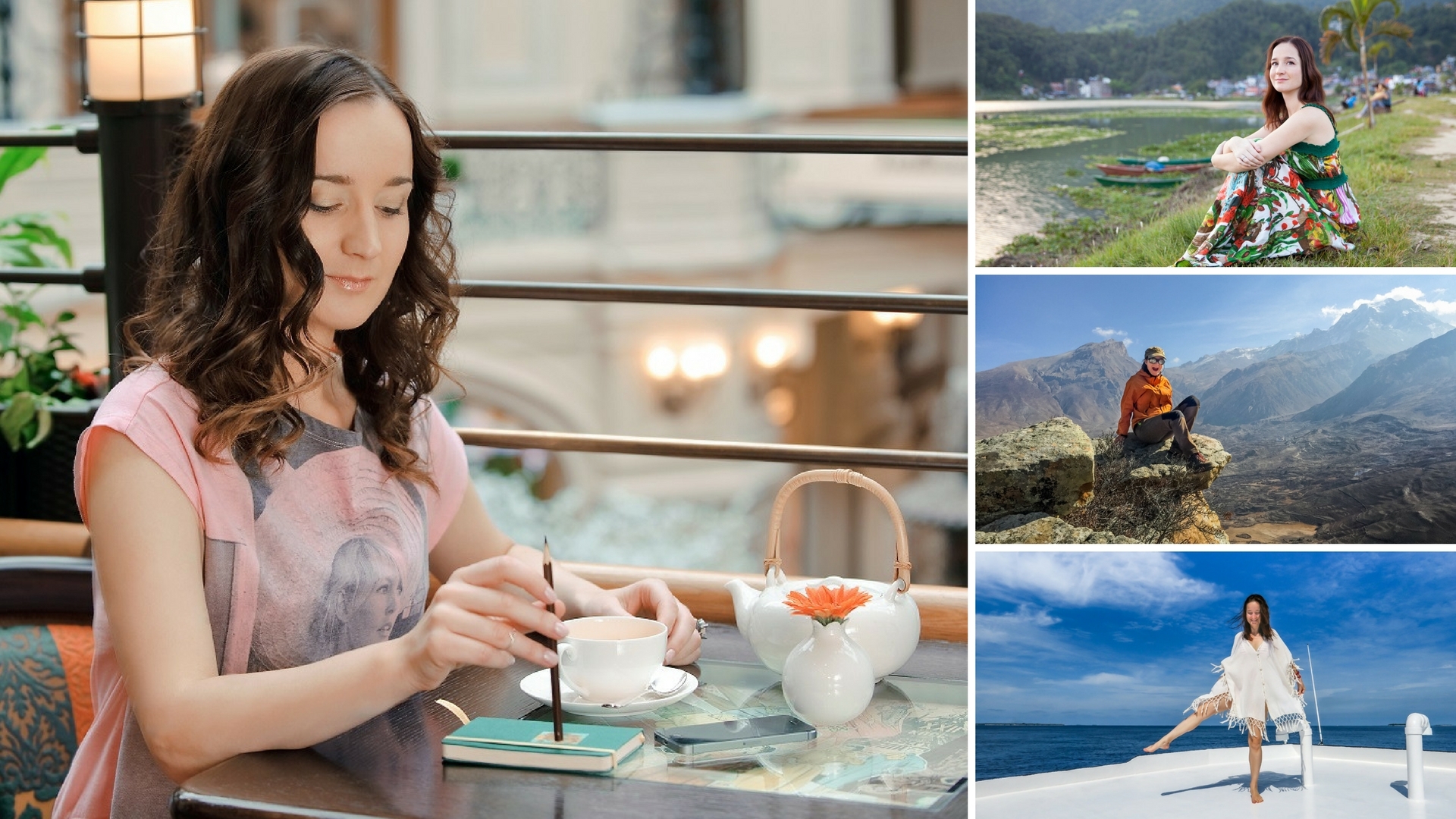 Hi there! My name is Olesia Vlasova.
I am not a psychologist; I am not someone who knows everything and understands exactly what to do in every situation. I am a writer and I write about my own style of science, in which I experiment on myself.
The main theme of my explorations is profound physical and metaphysical personal transformation. I am interested in the exact circumstances that make it possible or impossible to get out of a rut and change one's life path.
Bio
I was born in Kamchatka, that part of Russia which is "too far away" even for Russians. I am a qualified English teacher and translator, but got a job at a newspaper, where I spent a few years heading up the advertising department. In the evenings I studied for a second diploma, already aiming at becoming the manager of an organization. It wouldn't have been long before I was lumbered with the usual car-apartment-mortgage. But that didn't happen.
An unquenchable desire to explore to world proved stronger. I quit my job, gave up studying and set out on solo travels for half a year, from China to Borneo, with nothing but a rucksack on my back. This was the beginning of my 'Asian period'.
I returned to Kamchatka, then moved to Moscow where I had been offered a job, but Asia kept calling me back: I worked in tourism in Thailand, a 5-star hotel in Bali, then switched to remote work in the sphere of online journalism, and travelled around. This was the beginning of my attempts at fundamental life changes, which is not a painless process, and my search for answers to eternal questions.
After a few years of moving around, I finally decided to settle down in one place and moved to Moscow. But all my previous changes had left an unexpected mark: I could no longer work for just anyone doing work that wasn't truly important to me. I made the difficult decision to cut myself off from all the projects I was involved in at the time, for the sake of personal creative development. If you are reading this, it means that something has come out of it…
Several years passed, I met my future husband, our passions coincided, and Asia called once more – this time both of us together – and we are currently searching for a location for our yoga and freediving retreat as part of the project.
The blog
I have been keeping this blog since 2012 and regularly edit all the articles. This means there is no outdated information on the site. I should also point out that every conclusion voiced here is open ended: I am aware that anything other than absolute truth (including scientific evidence, which is frequently contradicted by new research), is subject to change, and I ask you to please bear this in mind.
I am not offering ready-made solutions for each individual reader, rather I am simply inviting you to reflect with me and try to form your own answer, as opposed to accepting ready-made "general" templates, which I believe to be extremely limited.
Illustrations
Since 2016 I have been realizing a long-term dream: not just earning my own living through creativity, but also helping others to do the same. So began my professional relationship with Afita Flit, artist from Tel-Aviv, who creates the images for my texts. All rights to these images belong to me. Just kind reminder 😉
You can find a full list of my English articles at Contents.
♥
Olesia Vlasova